Welcome to 1v1LeaderBoards!
By DariuL 2 years ago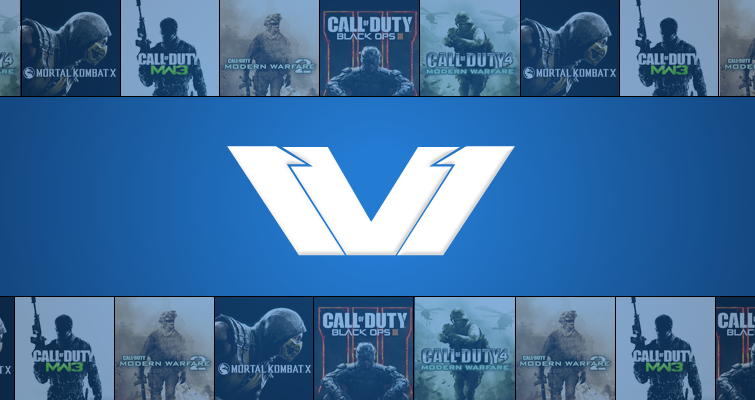 Welcome to 1v1LB.com! We're a pioneer in the eSports field focused on individual play and 1v1 communities.
Mission: 
1v1LeaderBoards' mission is to bring together and provide an optimal, ranked-gaming experience for 1v1 communities on all platforms through seasons, tournaments, competitive rankings, and community. 
Our commitment to the player: 
Individual play is just as important as teamwork, and can be the crucial difference in a victory. Some players are clearly better than others on their team, but they are not recognized for it. We want YOU to be recognized for your ability. 
On 1v1LB, anything a player has achieved has been earned. 
What if I have never played in 1v1 competitions?
The most important thing to know is that all gamers are welcome. Video games are competitive like any other game or sport. Whether you are competing versus another team, another individual, or yourself, a game will bring out someone's competitive spirit over time. We are here to encourage that spirit.
We have a very active community on this website that will give you advice on improving your mechanics and skills in many games. The 1v1 community will also inform you on the rules of each game and make sure you're always updated on any new features and gameplay techniques.
How are we different than MLG, Gamebattles and other eSports websites?
Our primary focus is 1v1 competition. Other websites have 1v1s, but, when it comes to championships and other accolades, individual players don't get any spotlight, recognition, or prizes.
We're here to encourage and support individuals that like to push and test themselves against everyone else. 1v1 competition brings out different skills in intelligence, deception, reflexes, and adapting to your environment that are not clearly demonstrated in team competition. 
Rankings:
We currently use a modified version of the Elo rating system to represent the dynamic 1v1 ranked environment. 
You can find 1v1LB's player rankings for each game and its platform at (insert link to Leaderboards here)
What is the Elo rating system?
In the Elo rating system, the winner of a match takes points from the loser. If a higher-rated player wins a game, they will take fewer points away from a lower-rated player because they were expected to win. However, if a lower-rated player wins or ties a match, they will take more points from the higher-rated player.
How do seasons work and how can I enter tournaments?
Seasons use a ladder system and start at different times throughout the year. Each game has different season lengths. We'll frequently keep the community updated with reminders about new seasons and their start date, so keep an eye out for more information.
Players can enter tournaments if they have a certain ranking by a deadline which will be in our announcements on the website. We are going to have weekly tournaments in the future.
At the beginning of every season, the ranks are reset, allowing for you to sign up and start with a new record, along with everyone else.
How to Watch:
http://www.twitch.tv/1v1lb
https://www.youtube.com/user/1v1LB
Prizes and Recognition:
1v1LB players can earn virtual (PSN and Microsoft Points, and elite memberships), badges on your profile that display your many accomplishments, and cash prizes for winning in tournaments.
You can also enter the 1v1 Hall of Fame for a game title by becoming the winner of a Season Championship, which takes place at the end of every season. The HoF section will have a short description of a player, their achievements, and a link to their social media accounts. If you make it into our HoF, you'll receive the recognition and promotion that you deserve.
Do you have any plans for paid subscriptions?
We are planning on having an Elite membership subscription like Gamebattles. Members will be able to completely customize their account and participate for free in exclusive tournaments with bigger prizes. Your disputes will also be prioritized. There are several other great features you get with it once which will be revealed upon release. Membership will not affect gameplay, rankings, moderators, referees, or give players special treatment in any form. 
Games in the 1v1LB community:
We are currently focused on Call of Duty: Black Ops II and other COD titles.
We are planning on expanding to Smite, Halo, Rocket League, League of Legends, Starcraft, CS:GO, and any other game that encourages 1v1 competition in the future.
If you have any ideas or suggestions for new game titles, ladders, or changes to rules, send us an email:
[email protected]
For more info:
https://twitter.com/1v1lb
[email protected]